What to do when you are here?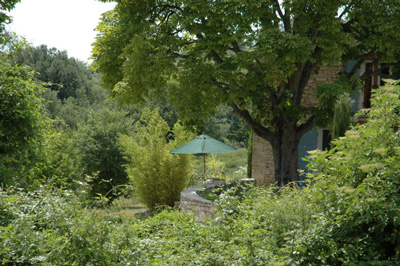 The Basses Combes are located in the sunny highlands of "Haute Provence" halfway between the warm shores of the Mediterranean and the Alps. Here one of France's most extraordinary Natural Regional Nature Parksprotects and ensures the continuity of a centuries-old landscape dominated by the high Vaucluse hills and the Mont Ventoux's twin sister: la montagne de Lure.
Vachères is an ideal spot to discover the provencal backcountry. Our region's numerous hiking and rambling paths and small country roads will open a door to Provence that few people ever take the time to discover. Whether by foot, bicycle, horseback or car, you will be transported back in time to discover a slower and more human-scaled land filled with sights and treasures that will enchant you, including :
the beautiful provencal highlands,
the deep Oppedette canyon
the colorful and unique ocre outcroppings and quarries of Rustrel,
the turquoise-blue Durance and Verdon lakes,
our region's typical villages and towns: Banon, Reillanne, Forcalquier,..
the modern astronomical observatory of St Michel l'Observatoire,
the ethnological conservatory of Salagon Priory,
the rustic Carluc Priory,
the perched Ganagobie Monastery,
the stone shepard huts of the windswept Contadour hills etc.
You will be carried away by our region's rich diversity of :
sometimes soft and rounded, sometimes stark and wild landscapes,
contrasting colors and sights,
and heady odours and exquisite tastes.
Be prepared to fall in love with our region !!